Environmental Screen Desktop Review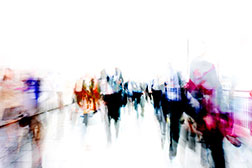 AAI's Environmental Desktop Review report includes the following:
1. Review of an environmental database
2. Review of readily available historical records for the subject property
3. A file search with local environmental oversight agencies
4. Drafting of general site plan
5. Drafting of site vicinity map
6. Submittal of environmental questionnaire to owner or occupant, if they are available.
7. Issuance of a Letter Report with conclusions and recommendations.
These risk analysis reports are used by some lenders or property buyers for low-risk properties where the history of the property is known. For many of our customers the Desktop Review is a viable alternative. If the need for a full Phase 1 Environmental report is determined during the Desktop Review, then the data obtained can be used for the Phase 1 upgrade. The Environmental Desktop Review reports are conducted for low-risk sites. To get a price quote for an Environmental Desktop Review, please go here.